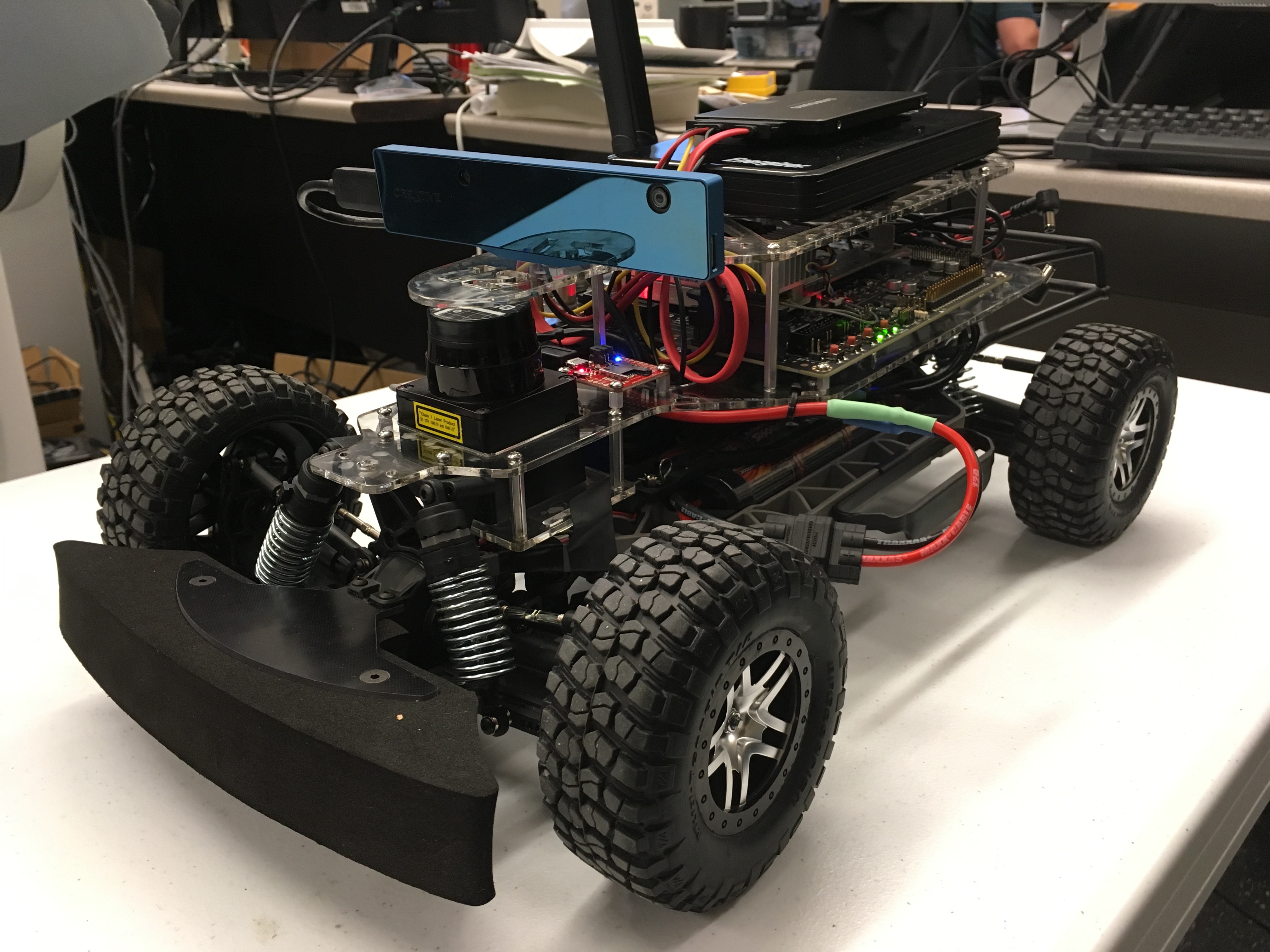 Instructors
TAs
Kendall Lowrey and Patrick Lancaster
Lectures:
MWF 10:30-11:20,
MOR 234
Quiz Sections:
Th 9:30-10:20
EEB 045
/ Th 10:30-11:20
MGH 241
Office Hours:
Mon 3:30-5:30, Tues 1:30-3:30, Wed 2:30-4:30,
SIG 322
Discussion Board and Assignments:
Canvas
Overview
We will cover topics related to state estimation (particle filters, motion models, sensor models etc), planning/control (search based planners, lattice based planners, trajectory following techniques etc), and perception and learning (object detection, learning from demonstrations etc.). Each of the 3-4 assignments will involve student teams implementing the algorithms learned in lecture on 1/10th sized rally cars. Concepts from all of the assignments will culminate into a partially open-ended final project with a final demo on the rally cars. The course will involve programming in a Linux and Python environment along with ROS for interfacing to the robot.
Prerequisites:
CSE 332 (required), MATH 308 (recommended), CSE 312 (recommended)
Programming Tools:
Python, Numpy, ROS (Python), PyTorch (Optional)
Grading (Tentative):
60% Assignments, 5% Class Participation, 35% Final Project
Textbooks:
Probabilistic Robotics (Optional)
- S. Thrun, W. Burgard, and D. Fox., MIT Press, Cambridge, MA, September 2005.