Importing an Archive
Importing from an archive is very similar to importing from a file. Right-click on your project in the Package Explorer and click Import.... This time use "archive" as your filter text and select Archive File. Then click the Next button.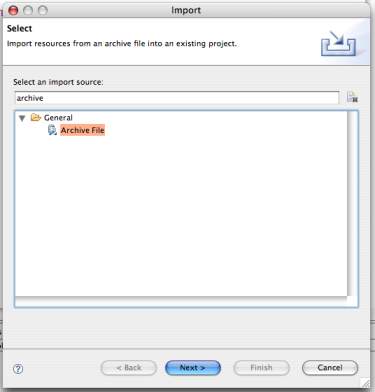 As with importing files, you'll click Browse, but this time instead of selecting a directory, you'll want to select your archive file. This will result in being able to browse the file system within the archive just as you would if you were importing a directory. Select archive sub-folders to import (on the left) or simply select files (on the right). Once you're all set, click Finish.