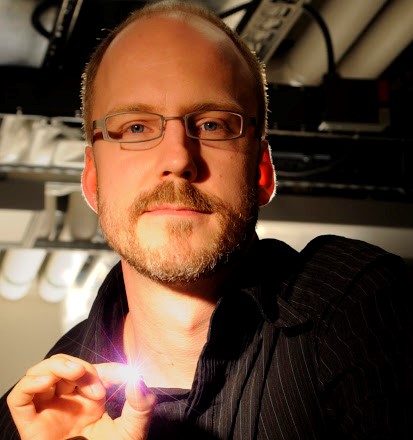 Extended Reality: Use cases and design considerations for AR, MR, and VR
Extended reality refers to a superset of experiences that involve the presentation of digital content with varying degrees of real world visibility (from virtual reality, in which the real world is invisible, to mixed reality systems that integrate digital content into the real world in roughly equal proportions, to systems that show the real world with only light digital augmentations). In addition, today's augmented reality, mixed reality, and virtual reality systems vary across a number of other criteria (small to large field of view, head-tracked vs. non-tracked, head-worn vs. external display, stereoscopic vs. non-stereoscopic, single focus vs. multi-focus, and their ability to represent occlusions). We will discuss a number of representative examples across the XR spectrum, what kinds of experiences are best suited to the different platforms, and design considerations for each platform—with particular emphasis on how these technologies interact with human perception and cognition.
Brian Schowengerdt is the Co-Founder and Chief Science and Experience Officer of Magic Leap, and an Affiliate Assistant Professor of Mechanical Engineering in the University of Washington's Human Photonics Lab. Schowengerdt received his Bachelor's degree (summa cum laude) in 1997 from the University of California, Davis, with a triple major in psychology, philosophy, and German. He received his Ph.D. (2004, U.C. Davis) in psychology, with an emphasis in cognition and perception, and conducted his doctoral research at the U.W. Human Interface Technology Lab, where he studied display system design, optical engineering, and mechanical engineering in the course of developing mixed reality and virtual reality systems. He is an inventor on more than 100 issued and pending patents, has given numerous plenary and invited presentations at display industry conferences, and has authored a variety of papers on light field displays, novel microdisplays, and human perception. Schowengerdt has served as the Chair of the Display System committee and Program Vice Chair for 3D for the SID International Symposia, and the Program Committee Co-Chair for the Laser Display Conference, and as associate editor of the Journal of the SID and guest editor for Information Display magazine. Since 2000, he has combined knowledge of sensory physiology, optics, and mechanical engineering to develop and miniaturize mixed reality systems matched to the needs of human perceptual systems.