The Problem
Socialization is a critical part of a dog's happiness but is often difficult for owners to navigate. When out on walks, uncomfortable and sometimes tense interactions between other owners and dogs can arise if a dog has trouble socializing. While at home, loneliness in dogs is also a commonplace issue. For many owners, finding a way to slowly and safely expose their dogs to others is often a challenging task.
Our Solution
Our proposed solution aims to support finding short and long-term compatibility between dogs. Our design encourages dog friendships by identifying positive interactions while alerting owners of possible negative interactions in advance. For long-term companionship, our design allows exploration of compatible adoptable dogs looking for a new home. The components include an attachable button, collar, and app that work together to identify the compatibility of two dogs as they interact on walks.
Owner input about their dog's personality works as the basis for compatibility identification. When passing by another dog with Pawsitive, the device in the collar will light up based on whether the dogs' preference information matches. Different colors indicate the approachability of the dog in social scenarios, so dog owners can act appropriately and correct the light output if needed. Information about each interaction is then stored and visually summarized through the app.
Features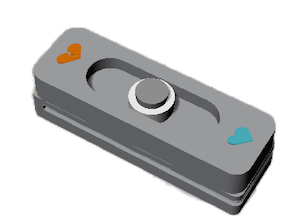 Hardware
When an owner takes their dog for a walk and encounters another dog, the collar will display a blue light to indicate a possible compatibility and yellow if unlikely. However, the physical button can be used to override a false prediction.
Hover over the collar to see it in action.
---
Weekly Report
The visual report and trait summary feature help give transparency as to what dogs are likely to be compatible. This promotes active reflection about the dog's social interactions.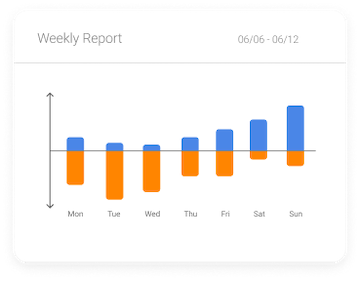 ---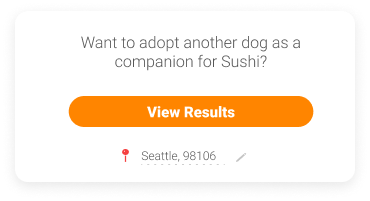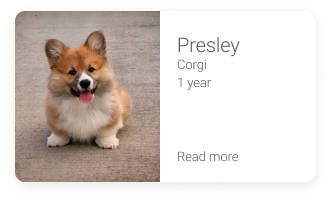 Compatible shelter dogs looking for a home
Adoption Suggestion
The adoption feature provides location-based adoption suggestions according to the dog's compatible type of dogs.