Welcome to Inter
-

act
Hangout. Track. Analyze.
Track Hangouts
Don't let the pace of your modern life force you to see friends less often and miss out on great relationships. Track social activities day by day (with help from background tracking) to be more aware of your level of social activity and reach your social health goals.
Gain Insight
Understand personal social metrics using our interactive visualizations regarding who you spend the most time with, what activities you do most often etc. With this knowledge at hand, you'll be able to actively shape their social life.
Video Prototype
See our product in action improving everyone's health.
Prototype
Experience amazing functionality that'll inpire you to hangout!
Task 1: Tracking Hangouts
The home screen encourages users to begin tracking their hangouts. Background tracking automatically populates the location and time to make tracking as easy as possible for the customer. By logging these over time, the user starts to build personal social history.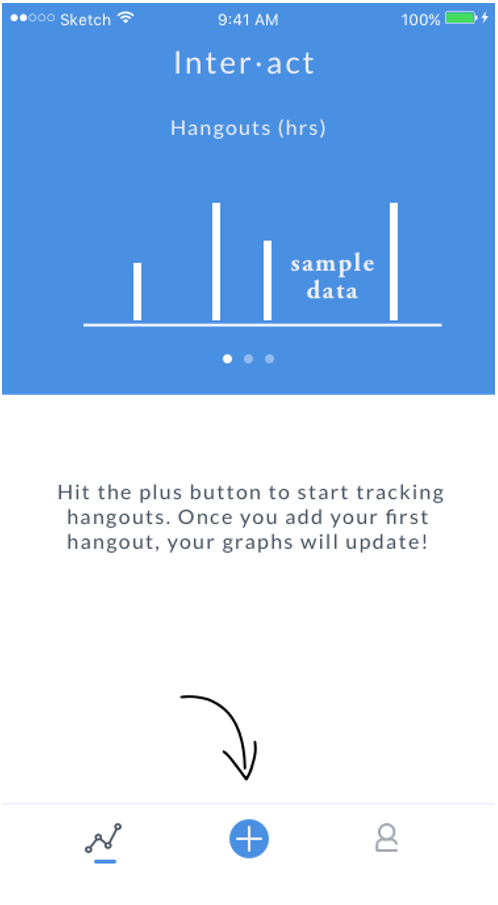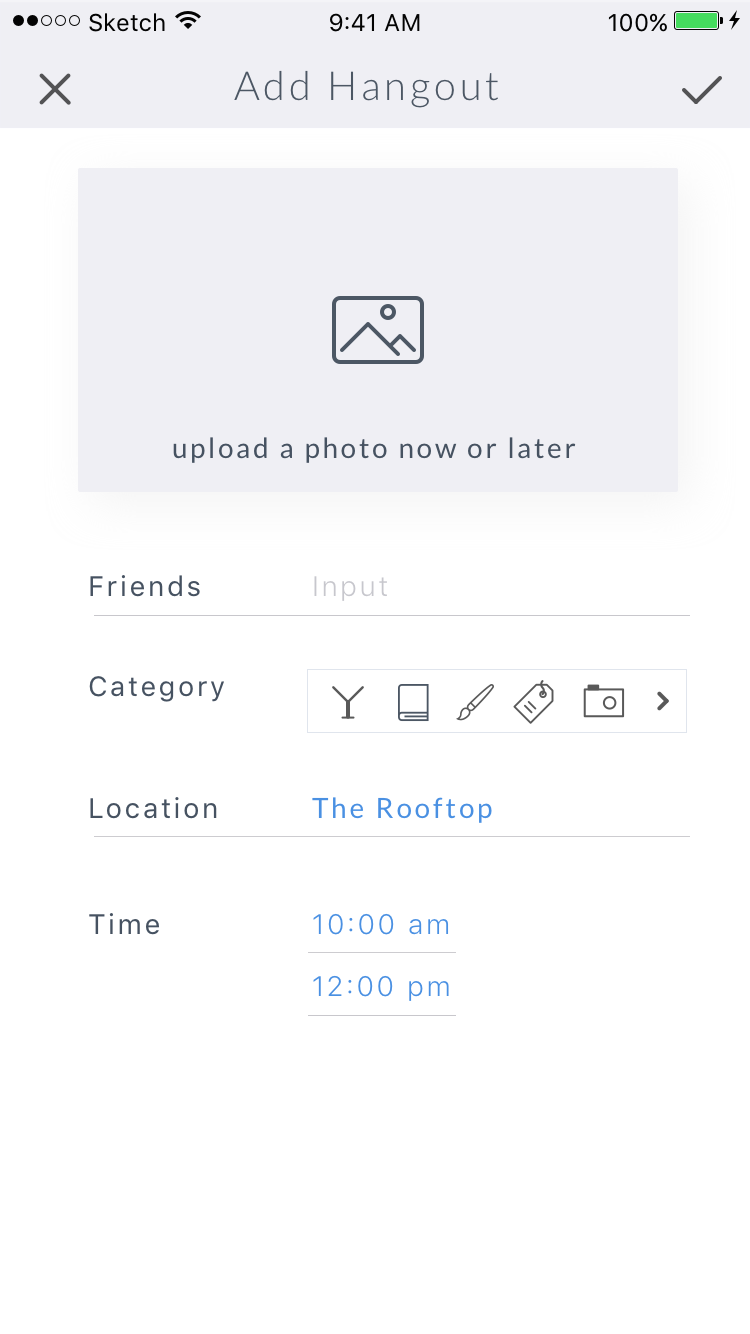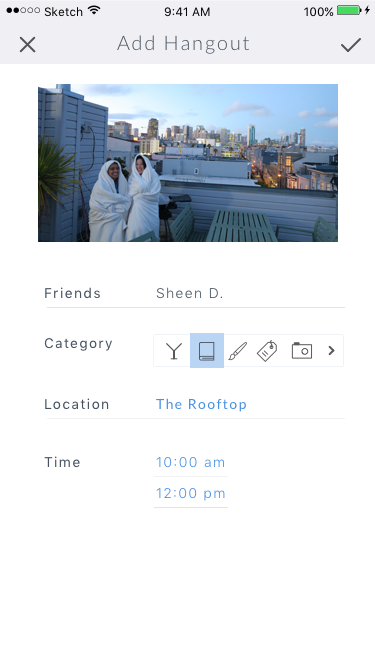 Task 2: Personal Metrics
Once you have tracked multiple hangouts, scroll left and right through the visualization types or down to see a reverse chronological list of hangouts. Our design offers multiple graphical layouts to reflect data previously collected personal metrics. Explore these by tapping on any of the graphs at the top of the screen.
See data related to one specific friend in the friend mode with a blue background instead of white. Also, view your profile containing weekly badges for social health goals. You can also personalize your app experience from here.