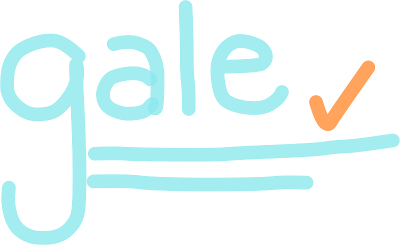 Gale: Voice Assistant for Goals
Gale is a conversational Artificial Intelligence designed to help you form goals and habits. Gale is context-aware and able to learn from you to personalize your experience.
Design
Conversational AI
Talking to Gale is like talking to a real person; you can use both voice and text to make goals and habits.
Mobile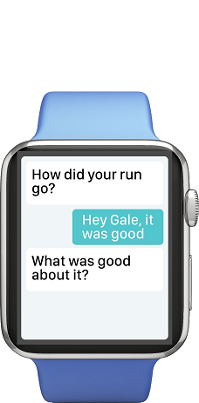 Gale is available for both your mobile device and your smartwatch.
Context-Aware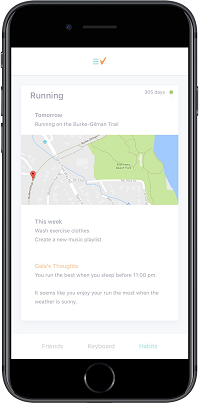 Gale is context-aware: she will provide specific information to help you accomplish your goals.
Reflection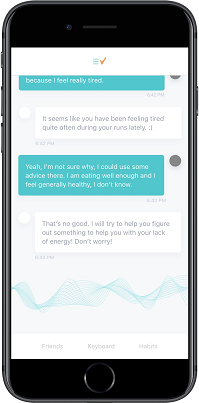 Gale encourages qualitative reflection to achieve a more holistic view of your progress.
Video Prototype
Documents
Team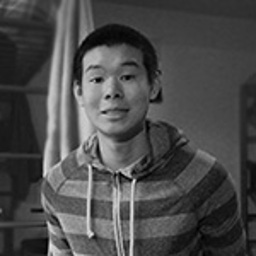 Travis Chen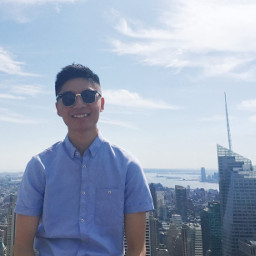 Tim Lau
Rebecca Wong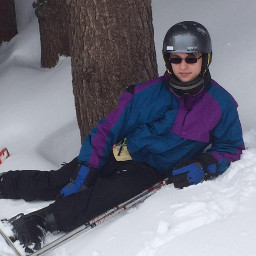 Seth Pendergrass