---
Getting Help¶
If you have a general question that other students could potentially benefit from, considering posting on Ed or Discord. On Ed, you can also set your questions to private or anonymous as you see appropriate.
For logistical questions (such as extenuating circumstances and DRS accomodations), we ask that you post privately on Ed so the whole staff can respond. For sensitive situations, you can also email the instructor directly if you would feel more comfortable. We are often available at other times by appointment, and we encourage you to schedule 1:1 appointments whenever you want to talk about concepts, grades, internships, or anything else.
To see when our office hours are and for instructions on how to join them, see Office Hours.
Instructor¶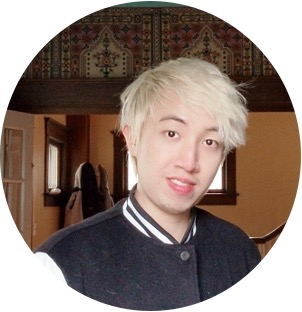 Pemi Nguyen
(he/him)
Hi everyone. My name is Pemi, and I'm very excited to be your lecturer this quarter. To describe myself, I had a quite non-traditional academic journey. I took years off traveling and engaging in initiatives by various international organizations in youth development and disability advocacy. I was fortunate to be part of the UW CSE department for the past 2 years where I worked as a Teaching Assistant and Content Development Contributor for CSE 311, CSE 312 and CSE 446/546 (the math-intensive Machine Learning course) and a NLP researcher studying misinformation detection. I'm officially starting my full-time job at Facebook / Meta as a Software Engineer in June, but for the time being, I will fully dedicate my next 2.5 months to you.
As someone very passionate about teaching and inspiring more people to embark on a career in tech, especially people from marginalized or underrepresented communities, being a lecturer for this class is a precious opportunity for me to provide a supportive and inclusive academic environment for everyone. This Intro to Machine Learning class is catered towards a broader audience who don't necessarily have a deep technical background. Feel free to email me, come to my office hours if you have any questions or concerns, or just leave an anonymous feedback so that I know how I can accommodate your needs in this class. I also have an amazing team of TAs this quarter who will definitely assist me in providing an awesome academic experience for you.
Head Teaching Assistant¶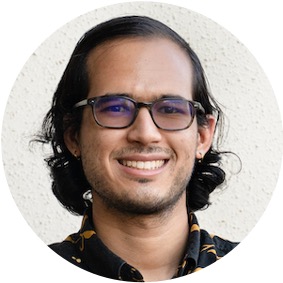 Amal Nanavati
(he/they)
Hi folks 🙋‍♂️ ! My name is Amal, and I'm a third-year PhD student doing research in human-robot interactions. Specifically, my research involves developing a robotic arm that attaches to a wheelchair to feed people with mobility impairments. I really enjoy teaching computer science, and used to lead after-school middle school and high school introductory CS programs in Pittsburgh. I'm also particularly passionate about using my work (whether research or teaching) to benefit marginalized communities. Finally, I enjoy thinking about the (sometimes unexpected) negative consequences of AI and ML systems, and am more than happy to have discussions about that!
Outside of work, I enjoy biking, hiking, playing board games, and playing violin. If the sun is out, I can often be found walking around Ravenna Park or Greenlake🚶🏽‍♂️🏞 . I am also an elected representative for UAW4121, the union for TAs, RAs, readers, graders, and postdocs on UW campus, so am happy to answer any questions or concerns you might have about workplace environment and rights. I look forward to getting to know you this quarter!
Teaching Assistants¶
---
---
---
---
---
---
---
---