---
Getting Help¶
If you have a general question that other students could potentially benefit from, considering posting on Ed or Discord. On Ed, you can also set your questions to private or anonymous as you see appropriate.
For logistical questions (such as extenuating circumstances and DRS accommodations), we ask that you post privately on Ed so the whole staff can respond. For sensitive situations, you can also email Kasey directly if you would feel more comfortable.
We are often available at other times by appointment, and we encourage you to schedule 1:1 appointments whenever you want to talk about concepts, grades, internships, or anything else.
Instructor¶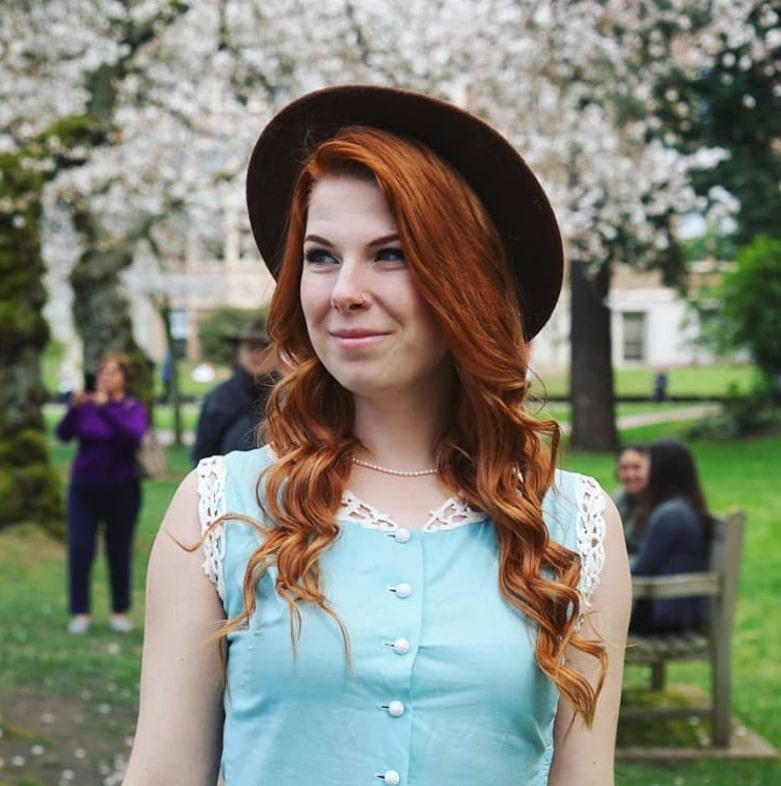 Kasey Champion
she/her
Schedule 1:1 Meeting
I was born just outside Vancouver, Canada. Moved to the bay area when I was 11 months old and then to Seattle when I was 7 so I'm about as "west coast" as they come. I went to UW for undergrad where I studied Electrical Engineering (embedded systems) but TA'd 143 for 9 quarters so I decided to go full software post graduation. I have had a lot of different and weird tech jobs since graduation but teaching is my true love so I teach AP Computer Science A at Franklin High School in addittion to 373 and my day job.
Let's talk tech careers! Other less tech specific obsessions: my 1969 VW bus, camping, Disneyland, drag & burlesque, training service dogs
Teaching Assistants¶
---
---
---
---
---
---
---
---
---
---
---
---
---
---
---