---
Getting Help¶
If you have a general question that other students could potentially benefit from, considering posting on Piazza or Discord. On Piazza, you can also set your questions to private or anonymous as you see appropriate.
For logistical questions (such as extenuating circumstances and DRS accomodations), we strongly prefer that you send an email to cse373-staff@cs, which notifies the whole staff, so we can get back to you as quickly as possible. For sensitive situations, you can also email Aaron directly if you would feel more comfortable.
We are often available at other times by appointment, and we encourage you to schedule 1:1 appointments whenever you want to talk about concepts, grades, internships, or anything else.
Instructor¶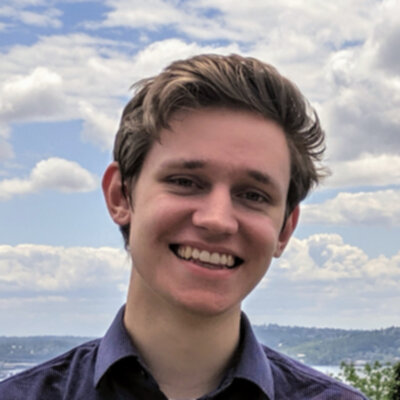 Aaron Johnston
he/him
Schedule 1:1 Meeting
I was born in the Seattle area, where I've lived ever since — and not wanting to break the streak, I did my undergrad in computer science here at UW. While taking introductory CS (CSE 142/143), I had excellent TAs who inspired me to give it a try, and I absolutely loved it! I've been TAing and teaching ever since. Learning about data structures was the point in my CS education where I realized CS can be used for just about anything, and I'm excited to share that with you this quarter! In the past I've also taught CSE 333 and co-taught CSE 390B.
CSE 373 is a really cool class, but it's only the tip of the CS iceberg. Come chat if you want to talk about where you can take these concepts beyond this course! I especially love systems programming, compilers, and natural language processing. Outside of tech, I'm also a fan of biking, badminton, calligraphy, and Australian Shepherds.
Teaching Assistants¶
---
---
---
---
---
---
---
---
---