Subscribe to Home Delivery | Personalize Your Weather
World
U.S.
Politics
N.Y./Region
Business
Technology
Sports
Science
Health
Opinion
Arts
Style
Travel
Blogs
Cartoons / Humor
Classifieds
Corrections
Crossword / Games
Education
First Look
Learning Network
Multimedia
NYC Guide
Obituaries
Podcasts
Public Editor
Sunday Magazine
T Magazine
Today's Paper
Video
Weather
Week in Review
Services
My Alerts
NYT Mobile
NYT Store
Theater Tickets
Movie Tickets
Times Machine
Times Reader
IHT Reader
Times Widgets
Newspaper
NYT Home Delivery
IHT Home Delivery
Customer Care
Electronic Edition
Community Affairs
Events
About Us
About the NYT Co.
About the IHT
Advertise with us
Federal AIDS Drug Program Is Strained by Weak Economy
By KEVIN SACK 12:31 PM ET
The government program that gives life-sustaining drugs to people with H.I.V. or AIDS who cannot afford them has seen its waiting list rise sharply.
Death Sentence Is Voided for Killer of 2 N.Y.P.D. Officers
By MANNY FERNANDEZ and A. G. SULZBERGER 32 minutes ago
A panel of federal judges on Wednesday ruled that Ronell Wilson, convicted of killing two undercover police detectives in 2003, must be resentenced because of legal errors.
Republicans Press Kagan on Social Issues at Hearing
By SHERYL GAY STOLBERG and CHARLIE SAVAGE 6 minutes ago
Republicans on Wednesday stepped up their pressure on Elena Kagan to defend her decisions on abortion and the ban on gays serving openly in the military.
Suspected Spy Cultivated Harvard Friends
By ABBY GOODNOUGH 11:19 AM ET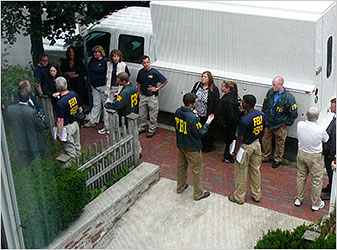 F.B.I. agents in Cambridge, Mass., at a home owned by Donald Heathfield. Now accused of spying for the Russians, he blended in among a rarefied group.
Opinion >
David Brooks and Gail Collins on how their profession has changed.
Travel >
When a fellow traveler, a friend-of-a-friend and a group of church girls tell you to visit a city, you visit.
It may be time to rethink which card is best.