---
Getting Help¶
Having questions or getting stuck on something is entirely expected in the learning process. If you find something challenging with your studies, that is a sign you are learning! Learning is not something that you need to do alone though! In fact, connecting with your peers or asking a member of the course staff for help can add extreme depth to your knowledge.
Synchronous Help (Office Hours): One place to go to get help is our Office Hours hosted throughout the week. TAs staff office hours for many hours a day to provide you the help you need when you need it! This is a great place to go if you want to review a particular course concept, work on a practice problem with the help of a TA or your peers, or get help on a Creative Project or Programming Assignment if you are running into difficulties.

Tip

A common misconception is that you can only go to office hours with specific homework questions. That is not true! If you have any questions about course concepts (e.g., from class that day), you are super encouraged to go work on that concept with a member of the course staff at office hours! Getting help with a concept earlier, when you first are feeling unsure, is much better than saving it until you need it on the homework.

Asynchronous Help (Ed Discussion): With a class of our size, directly emailing a member of the course staff is not always recommended. There are many of you and only few of us, so if you email one person directly we can't make a guarantee how quickly we can respond! To alleviate this one-on-one communication of email, we have a course discussion board that will be a much more lively place for discussion and a way to make sure you can are helped more quickly. The message board is set up so that all of the course staff can help you, which will make it more likely for you to receive a quicker response!

Ed Tips

If you are asking a general question about the course logistics or content, you can make a public post. This way other students can benefit from seeing your question, and you can even answer each other's questions to share your perspectives!

If you want, you can choose to post anonymously so that other students in the course can't see your name. Note that anonymous posting does not hide your identity from the course staff.

You're encouraged to answer each other's questions as well! Explaining a topic to someone else (even on a discussion board) is a great way to help you better understand the material. The course staff will still look over student answers and can nicely point out some misconception if there is one so that everyone benefits.
If you have a question that's pretty specific to your homework solution, or, is about some personal details that you would not want to share with the class (e.g., DRS accommodations), you can make a private post on Ed that is only visible to the course staff. This way, any member of the staff can respond to get you the help you need!
For sensitive matters that you only want to discuss with Hunter and Miya, you can instead email Hunter/Miya if that makes you feel more comfortable. Note that the response time for the instructors' email is longer than posting on the Ed board.
Instructors¶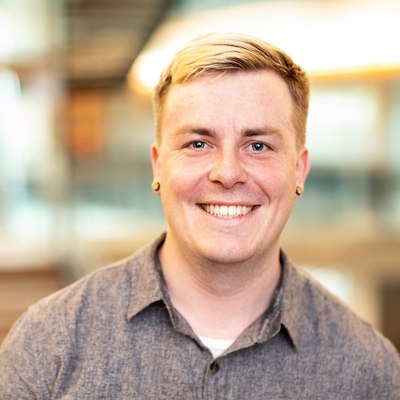 Hi there!
My name is Hunter! I've lived in Seattle for almost my whole life after a brief stint in Alaska, where I was born, and a couple of years in Minnesota. I did my undergrad and masters here at UW in the Paul G. Allen School of Computer Science & Engineering, and now, I work here full-time on the Allen School faculty!
Funnily enough, I had absolutely no idea what computer science was when I started at UW. I took CSE 142 on a whim and enjoyed it enough to continue on to CSE 143, but not enough to commit to it as a field of study. It wasn't until I became a teaching assistant for the 14x series did I really find my passion for computer science: teaching computer science. Since then, I've shaped my college and post-college career around teaching computer science. Since graduating with my masters, I've worked here at the Allen School as a Teaching Professor.
Outside of school and work, I usually spend most of my time hanging out with friends: just enjoying quality time or going out and exploring new restaurants and coffee shops. While living through the inside-times, I've tried to make a routine with some of my available free time: I've gotten into reading and cooking more regularly, I started practicing yoga, and I even tried my hand at streaming on Twitch (all while drinking questionably unhealthy amounts of coffee).
Talk with me about your favorite coffee shops or restaurants around Seattle, I'm always looking for new places to check out! Good book, podcast, or game recommendations are great too!
---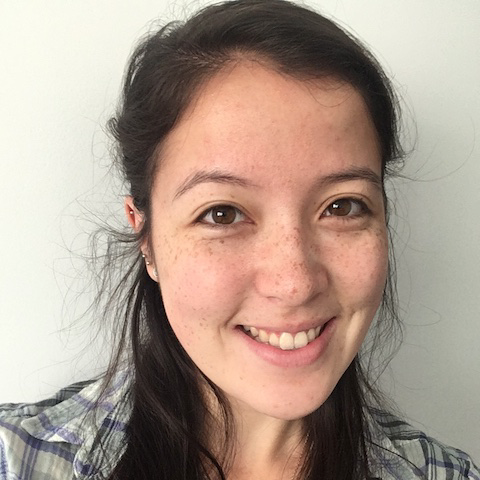 Office Hours
Mon 1 - 2:30 pm
Fri 12:30 - 1:30 pm
Miya Natsuhara she/her/hers
Hi all, I'm Miya! I've lived in various parts of the Seattle area for all of my life (Renton, Bellevue, Downtown Seattle) and now live in West Seattle. We've been considered a temporary island out here for the past 2.5 years as the West Seattle Bridge has been closed but it's recently opened so we are happy to reunite with the greater Seattle area!
I graduated with a BA in Mathematics along with a BS and MS in Computer Science from the Allen School here at UW. I had no knowledge of programming or Computer Science when I started at UW, and only very reluctantly took the first Introduction to Programming class when pressured by my family to give it a try. When I enjoyed the class more than I expected, I went on to take the next class in the sequence and then became a TA for these classes the following quarter. I continued to TA for these classes throughout my undergrad and grad school. After I graduated I spent about 2 years as a Software Engineer at Microsoft on the Visual C++ Libraries Team before returning my focus to teaching to spend more time with you all!
Outside of teaching, I spend lots of time with my objectively-adorable fluffy tricolor corgi Gumball and enjoy experimenting with new baking challenges and cozy knitting projects. Looking forward to a fantastic quarter with you all - please feel free to stop by and chat!
Teaching Assistants¶
Coming soon!
---
---
---
---
---
---
---
---
---
---
---
---
---
---
---
---
---
---
---
---
---
---
---
---
---
---
---
---
---
---